Businesses today are very non-traditional. The advances in technology enable anyone to work or at least manage their businesses on site and from a distance. Wifi is currency in 2017 and we all love the option to plug in from anywhere. Working both in a remote capacity and in-house is the name of the game. Having employees and contractors within a company enables for tremendous flexibility. Growth factors are diversified and enable for smooth scalability. In my past and present, I've had teams of people on both sides. Now, I'll share my tips for managing a remote team.
Time Management
Whether you're a team member or managing a remote team of your own, the most important part to manage is time. Tracking time does indeed use time to actually track it. However, after using a system for a few years now, it's very valuable. A little time lost up front saves much more time on the back end. Toggl and T-Sheets are two great pieces of software. If you're considering adding this to your business management, do your research. Find the best pricing and platform for your remote team.
Utilizing a team calendar or at least individual calendars that talk to one another is a necessity. More and more calendars available are easily integrate-able to outside tools. Teamup and Asana are great examples of shared team calendars worth exploring.
Remote Team Software 
If you need a separate calendar, I advise looking into a single calendar tool as mentioned above. More often than not, an online workflow or project room will have a calendar built in.
Using the proper software can make or break your regular workflow. Basecamp 3 is an example of a project management tool with a built-in calendar. The creators behind Basecamp, like many others, allow for calendar subscription to import into Google Calendar, iCal and Outlook. Dapulse is another powerful and very visual project management tool.
Depending on the size of your business, a CRM may be right up your alley. Three of the more well known CRMs available can be found in recent blogs I wrote: Part 1 | Part 2.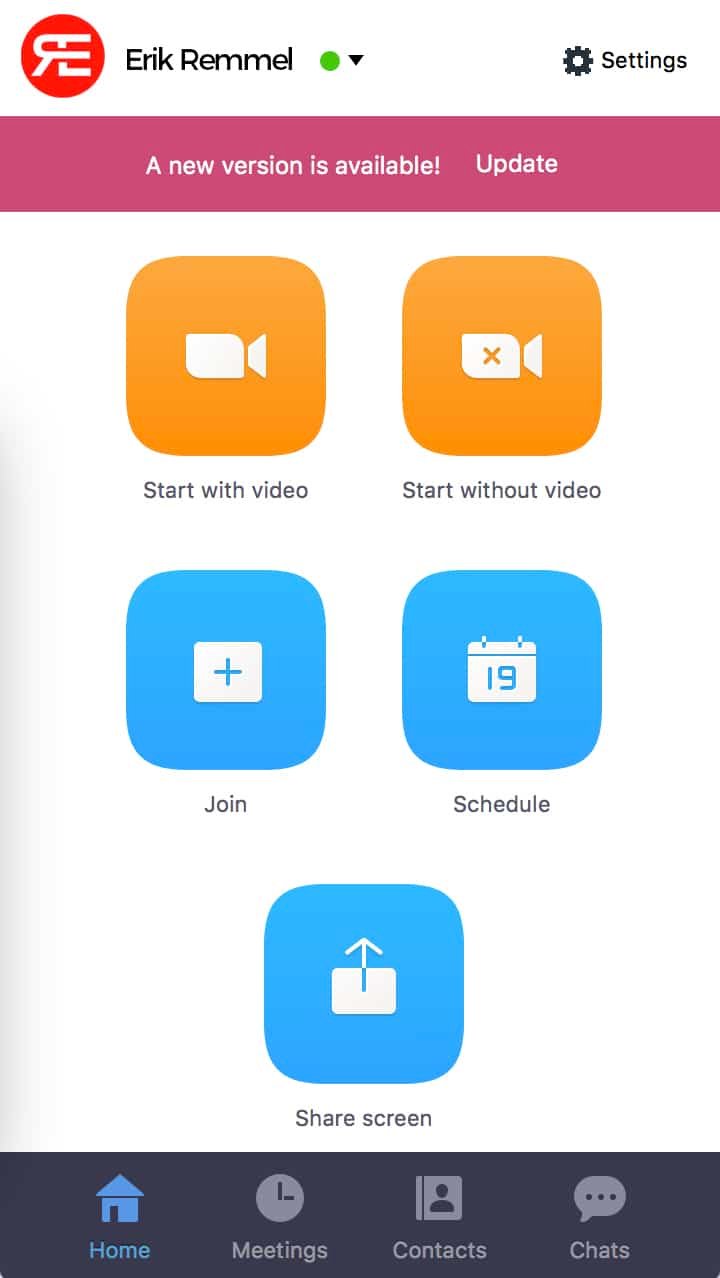 Virtual meetings are a must with a remote team. It's easy to name drop the most common virtual meeting tools: Skype, Zoom, Join.Me, Slack, and GoToMeeting. Personally within our client intake consultations and team meetings, Skype and Zoom are the easiest to use.
Solid video and audio connections let us take care of business efficiently and for a very low cost. (Zoom is free, but we pay for Skype Premium for the wonderful screen-sharing feature).
Team Email
I'm calling this like I see it. Not every remote team needs their own email client. Zendesk is a popular name. FrontApp and Missive are other email clients worth considering. Gmail is a big one; we all know Google's mail is on people's minds due to its simplicity and user-friendliness. G-Suite may be another viable option for managing multiple accounts under the business entity.
Personal Development
As far as I'm concerned, personal development encompasses two big concepts: accountability and personal development. Make time for development every day. Five minutes is all it takes to read an inspiring passage from your favorite entrepreneur or favorite author.
What about accountability? Are you holding someone else accountable on your team or are you being held accountable? A solid strategy would be to place yourself on both sides of the table. Instill checks and balances within your team. If you have a business coach on your side, you now have two people to remain accountable to: yourself and him/her—even better.
Essential Skills
No remote team can operate at maximum capacity without three things: communication, customer service and trust. Before bringing on a new team member, these three things should be at the top of your hiring checklist. Can your new hire communicate? Can he or she communicate under stress with patience and understanding? Undoubtedly, people will throw wrenches into your projects and timelines. Clients will interfere with your day and interrupt with fires that may need your attention. Make sure everyone facing the client's side will remain professional and open with them.
Trust is key in any human-to-human relationship. If your team members are remote, they are no longer under your direct watch. You have to trust them to accomplish their daily tasks and projects. As with my team, trust is a 2-way street. I trust them to complete their work and to communicate to me if any problems arise. On the contrary, they trust me to let them do their job in a reasonable timeframe. They trust me to pay them on time and to communicate all updates and changes pertaining to them. Lastly, they trust me to support them in every way I can from a distance.
Click the book below to take this blog with you offline and keep track of tips for managing a remote team or even an in-house team. Thank you for your attention!